Management Team
Executive Management Team
Maurice Thomas
President & Chief Executive Officer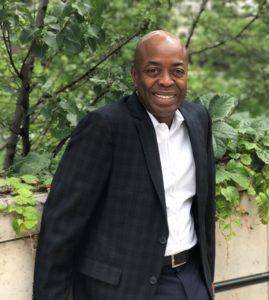 In 1993, Maurice Thomas formed Thomas Services, Inc. and has served as its President & CEO since its inception. With over 35 years of experience, he has demonstrated core competencies in operations management, strategic planning, new business development, accounting and financial analysis.
Mr. Thomas began his professional career in 1980. From 1980-1984, he was a certified public accountant and worked with Peat, Marwick Mitchell & Company and, later, with Price Waterhouse & Company. After graduating from business school in 1986, he began a long, successful career in the financial services industry. He worked as an investment banker for over 18 years and helped to raise billions of dollars in capital for corporations, cities, counties, states and other nonprofit organizations throughout the country. During his last five years in the financial services industry, he worked in the investment management sector. During his career in the financial services sector, he worked at large financial institutions such as PaineWebber Inc., Bank of America and SunTrust Banks, as well as with several small, boutique firms.
He graduated with honors in 1980 from Jackson State University with a B.S. degree in Accounting. He graduated in 1986 from the Wharton School at the University of Pennsylvania with an MBA in Finance.
Barry Bowens
Chief Operating Officer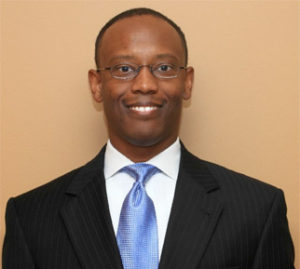 Barry joined Thomas Services in 2012 but has worked with TSI's President for over 16 years. He manages the company's operations and is involved in all aspects of the company's business. Over the past 22 years, he has held senior management positions in financial services and manufacturing. Prior to joining the Company, he was a senior member of the financial and operations management team for manufacturing companies in the aviation & defense contracting industry and also in the automotive components industry.
Barry graduated with honors from Harding University with a BBA degree in Finance and earned his MBA in Finance from The McCombs School of Business at the University of Texas at Austin. He is a long-standing resident and respected business professional in the Dallas, Texas community, where he lives with his wife Cindy and two daughters.
TSI Board of Advisors
Maurice Thomas
(Bio provided above)
Matt Harris
Matt Harris is a seasoned professional with significant experience in the areas of management, government and public policy. He is currently the Senior Director, Assets and Alliances at the San Diego County Regional Airport Authority. In this role, Mr. Harris is responsible for risk management, workplace safety, and inter-governmental relations. Matt moved to San Diego and joined the Airport Authority in 2005. Prior to his appointment as Senior Director, he was a member of the Authority's inter-governmental relations team. Before moving to the west coast, Mr. Harris spent 10 years in Washington, D.C., serving several years in senior positions in the office of the U.S. Secretary of Transportation. Earlier in his career, he worked for members of the U.S. House of Representatives.
Mr. Harris currently serves as President of the Board of Directors of The Semans Art Fund, a charitable foundation benefiting the students and programs of the University of North Carolina School of the Arts. He previously served as a member of the international working group that developed the Global Reporting Initiative's guidelines for sustainability reporting by airports worldwide. Mr. Harris holds a Bachelor of Arts in Political Communication from The George Washington University and is currently pursuing a Master of Science in Executive Leadership at the University of San Diego.
Mark Arnold
Mark Arnold is the Founder and Managing Partner of Red Clay Capital Holdings, a buy-out firm focused on lower- and middle-market companies. He has over twenty-five years of experience in the consulting and financial services arenas. Previously, as Executive Director of Corporate Development for BellSouth Corporation, he executed a $5.85 billion transformational divestiture of BellSouth's cellular operations in Argentina, Chile, Colombia, Ecuador, Guatemala, Nicaragua, Panama, Peru, Uruguay, and Venezuela. Areas of responsibility included commercial negotiations, due diligence, regulatory and government approvals, trade mark and intellectual property, and transition planning. He is an innovative executive with a proven background in finance, strategy, business and corporate development, and project management. He is a bilingual and bicultural leader with broad domestic and international experience with proven expertise in creating, planning and managing new opportunities.
Mr. Arnold is also an active member of the community. He serves as a member of the Convention Center Authority of Nashville and Davidson County, where he chairs the finance committee, and a board member for the Transit Alliance of Middle Tennessee. He earned his BA degree in Economics from Brown University and is also a graduate of the Northwestern University Kellogg Graduate School of Management where he earned his Masters of Management in Marketing and Management.
Susan Short Jones
Susan Short Jones is a successful business legal executive with experience in the public and private sectors. She currently serves as Senior Corporate Counsel for Hospital Corporation of America, providing advice and counsel to healthcare executives with a combined portfolio in excess of $2.0 billion in contracted revenue. She previously served as executive leader and general counsel of a Nashville managed-care company. Other significant managerial and leadership positions included Director of Law, Metropolitan Government of Nashville, Tennessee; General Counsel, Tennessee Board of Regents and Assistant Attorney General for the State of Tennessee. She was a principal in the Nashville boutique law firm, Jones & Shockley, which represented small businesses and Fortune 500 clients in areas of finance, commercial transactions, healthcare and real estate.
Susan has often been honored for her civic and community leadership. In 2011, she was awarded the coveted Athena Award and was inducted into the Academy of Women of Achievement. She is a Leadership Nashville and Society of International Business Fellows alumni, and currently occupies seats on the Tennessee Codes Commission and the Metropolitan Government Charter Revision Commission. She has provided counsel to Nashville's Black Chamber of Commerce and is advisory board member to the Tennessee Institute for Public Health and Vanderbilt's Institute for Global Health. She is a graduate of Denison University in Granville, Ohio and Vanderbilt University School of Law, where she has served as adjunct professor. She has traveled extensively and enjoys painting. She resides in Nashville with her husband Roland Jones, a retired corporate executive and business owner.
Josiah C. T. Lucas
Joe Lucas graduated from the University of North Carolina at Chapel Hill in 1985 and from Duke University School of Law in 1988. He was admitted to practice in North Carolina in 1988 and in South Carolina in 2011. Mr. Lucas has concentrated his practice in the areas of public finance and banking since 1991, with a particular focus on representation of underwriters, credit and liquidity providers, local governments and non-profit institutions in general obligation and revenue bond financings, health care and education facilities financings, industrial and economic development financings, and installment purchase financings. He also represents lenders and borrowers in secured and unsecured lending transactions. Each year since 2005, Mr. Lucas has been listed in The Best Lawyers in America, as voted by his peers. Mr. Lucas opened Pope Zeigler's Charlotte, North Carolina office in January, 2010 and practices in both North Carolina and South Carolina.
Mr. Lucas maintains a great interest in community affairs. He serves as a director of The Josiah Charles Trent Memorial Endowment Fund at Duke University, and, most recently, he became a director and member of the Executive Committee of the Mary Duke Biddle Trent Semans Foundation and the Duke-Semans Fine Arts Foundation, each of which is based in Durham, North Carolina. Mr. Lucas is also a longtime director of Myers Park Trinity Little League, Inc. in his hometown of Charlotte, North Carolina, one of the oldest youth sports organizations in the Southeast, where he served as President and Chairman of the Executive Committee from 2003-2012.